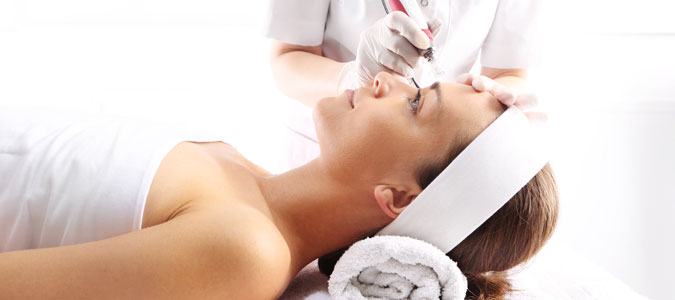 Mesotherapy
Mesotherapy is the most modern method of anti-aging, prevention and rehabilitation of all skin problems.
This is a technique painless microinjection with which we overcoming the barrier of the skin to introduce the dermis and the subcutaneous tissue of all ingredients that are destroyed with the passage of time, the ultraviolet radiation of the sun and generally the diet and lifestyle. Replacing and enhancing the necessary components for the proper functioning and health of the skin, treat the signs of aging, improve relaxation, wrinkles and general appearance of the face and the body improve cellulite, relaxation and localized fat.
Depending on the problem, mesotherapy may be combined with other therapies, such cosmecanique, endermologia, RF or Fraxional techniques to maximize the effect.